18 Februari 2019 | Job Opportunity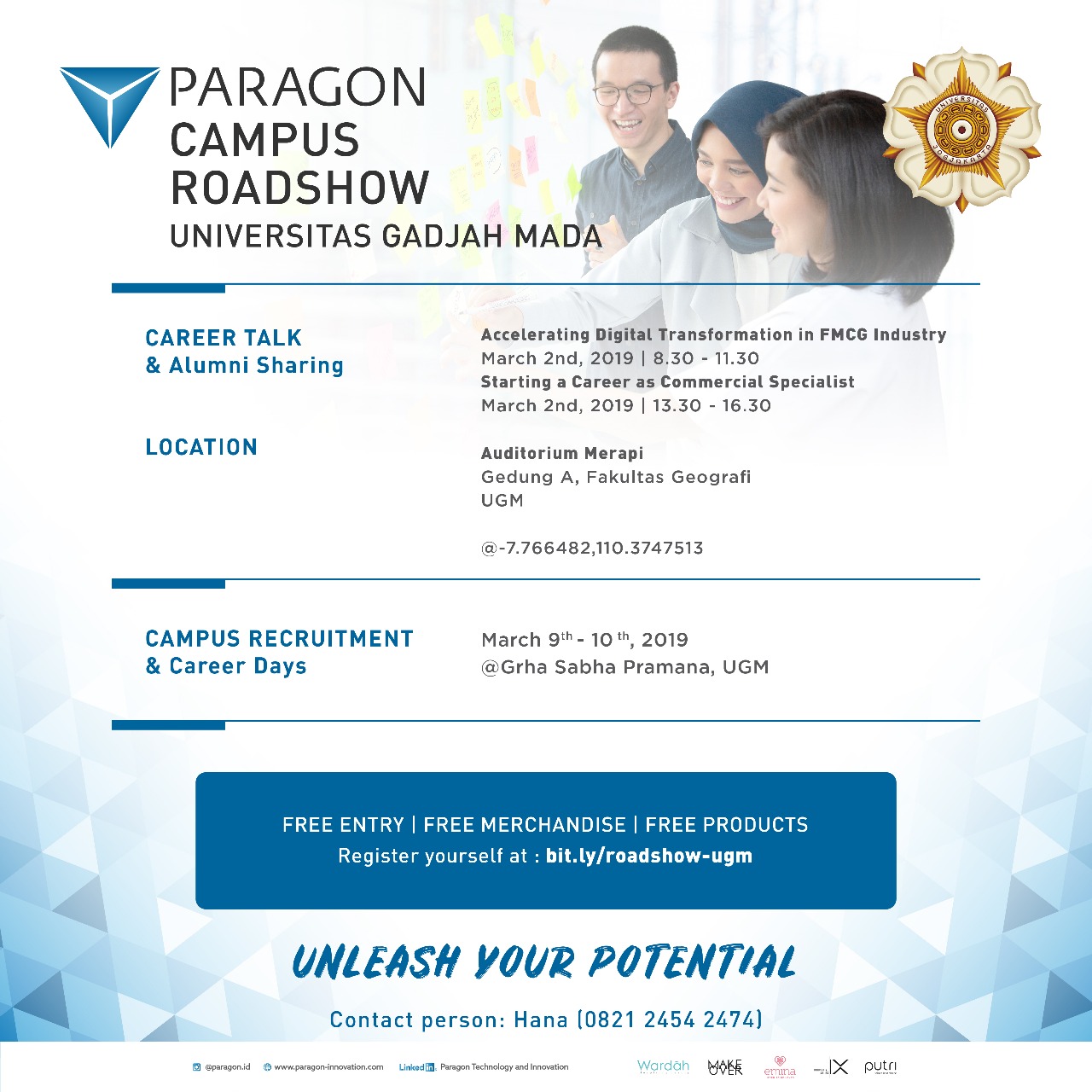 Deadline: 28 Februari 2019
PARAGON CAMPUS ROADSHOW UNIVERSITAS GADJAH MADA
A first-hand knowledge for university students on Paragon practices and way of doing business.
Campus Roadshow is a program to get in touch with university's best talents in Indonesia. You will discover Paragon practices and the most-suited careers for your degree. An accomplished Paragonian with relevant background will interact with you and share their practical experience on what it takes to build your chosen careers.
Date/ Time: Saturday. March 2nd, 2019
Location: Auditorium Merapi, Geography Faculty UGM (-7.766510, 110.376916)
Event Detail
Career Talk and Alumni Sharing
"Accelerating Digital Transformation in FMCG Industry"
8.30 - 11.30
"Starting Career as Commercial Specialist"
13.30 - 16.30
REGISTRATION:
bit.ly/roadshow-ugm
Prepare yourself for there are thousand mountains to climb, thousand new routes to find, and great adventure awaits!